DHL HR Professions Inspire SDSC students to Hunt for the Perfect Jobs
30 September & 7 October 2021
The Department of Supply Chain and Information Management organized professional training workshops for SDSC students on 30 September and 7 October 2021 respectively to equip the students with professional skills of CV writing and interview. The workshops attracted over 50 participants to join.


The guest speakers, Mr Anthony Wong Vice-President of Human Resources; and Ms Nicole Lau, Senior Human Resources Manager at DHL express Hong Kong & Macau, provided our students with tips on writing an appropriate CV and job interviews. Students learned how to succeed in job-seeking.  


Through a series of demonstrations and explanations at the workshops, our students gained better understandings about their personal capabilities and interests in designing their own career path. The speakers also provided analyses on identifying the career choice, demonstrated an impressive self-introduction to gain the best first impression, and explained how to prepare for job interview questions. Their winning tips on how to get prepared for successful interviews inspired our attending students to prepare for their future career developments. 
Mr Anthony Wong, Vice-President of HR and Ms Nicole Lau, Senior HR manager, DHL express shared the winning tips in the job interview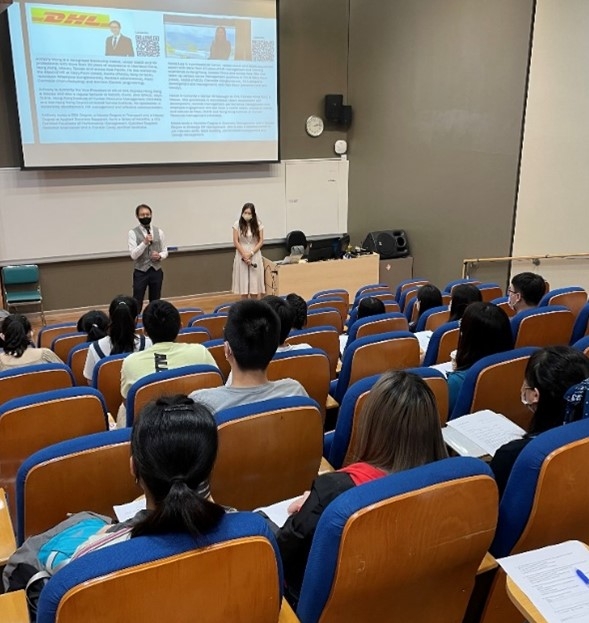 SCM representatives presented the souvenirs to the guest speakers